PrintableJD.Com – Printable Free Pre-Diabetic Meal Plan – As a pre-diabetic, it's crucial to maintain a healthy meal plan that assists in controlling blood sugar levels and reducing the risk of developing type 2 diabetes. In this comprehensive guide, we provide you with a printable, free pre-diabetic meal plan that is both easy to follow and nutritionally balanced.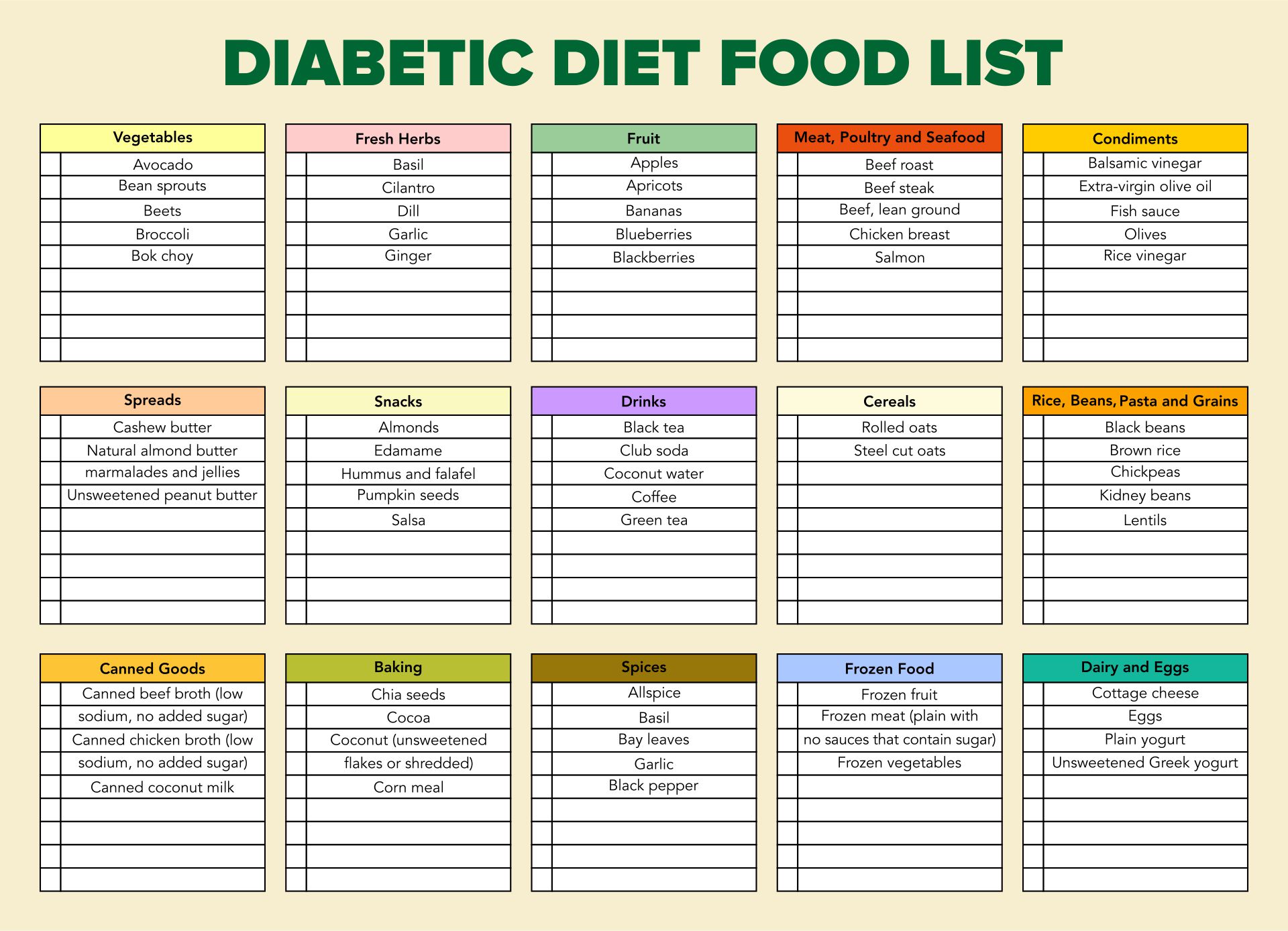 Understanding Pre-Diabetes: The Importance of a Balanced Diet
Pre-diabetes is a condition characterized by higher-than-normal blood sugar levels, which can progress to type 2 diabetes if left unmanaged. By adopting a balanced diet, pre-diabetics can effectively manage their blood sugar levels and prevent further health complications.
Section 1: Essential Nutrients for a Pre-Diabetic Meal Plan
A well-rounded pre-diabetic meal plan should include the following nutrients:
Complex carbohydrates: Opt for whole grains, legumes, and vegetables to ensure a slow and steady release of glucose into the bloodstream.
Fiber: Incorporate high-fiber foods like fruits, vegetables, and whole grains to improve digestion and blood sugar control.
Lean protein: Choose lean protein sources such as poultry, fish, beans, and low-fat dairy products to maintain muscle mass and support immune function.
Healthy fats: Include moderate amounts of unsaturated fats from sources like avocados, nuts, and olive oil to support heart health and brain function.
Vitamins and minerals: Ensure a varied intake of fruits and vegetables to supply essential vitamins and minerals that support overall health.
Section 2: Sample Pre-Diabetic Meal Plan
Here is a sample 7-day pre-diabetic meal plan with diverse and delicious options:
Day 1:
Breakfast: Whole grain toast with avocado and a side of mixed berries
Lunch: Grilled chicken salad with mixed greens, cherry tomatoes, and balsamic vinaigrette
Dinner: Baked salmon with quinoa and steamed broccoli
Snack: Low-fat Greek yogurt with a drizzle of honey and a handful of almonds
Day 2:
Breakfast: Overnight oats with chia seeds, almond milk, and chopped fruit
Lunch: Lentil soup with whole grain crackers and a side of baby carrots
Dinner: Turkey and vegetable stir-fry served over brown rice
Snack: Sliced cucumber with hummus
Day 3:
Breakfast: Veggie omelet with low-fat cheese and a side of whole-grain toast
Lunch: Tuna salad with mixed greens, bell pepper, and whole-grain pita
Dinner: Spaghetti squash with marinara sauce and turkey meatballs
Snack: Apple slices with peanut butter
Day 4:
Breakfast: Greek yogurt parfait with granola and mixed berries
Lunch: Quinoa salad with chickpeas, cherry tomatoes, and feta cheese
Dinner: Grilled shrimp and vegetable skewers with a side of wild rice
Snack: Celery sticks with almond butter
Day 5:
Breakfast: Whole grain waffle with almond butter and a side of sliced peaches
Lunch: Turkey and avocado wrap with a side of mixed greens
Dinner: Chicken and vegetable curry served over brown rice
Snack: Cottage cheese with pineapple chunks
Day 6:
Breakfast: Smoothie with spinach, banana, almond milk, and flaxseed
Lunch: Vegetable stir-fry with tofu and brown rice
Dinner: Baked lemon herb chicken with sweet potatoes and green beans
Snack: Air-popped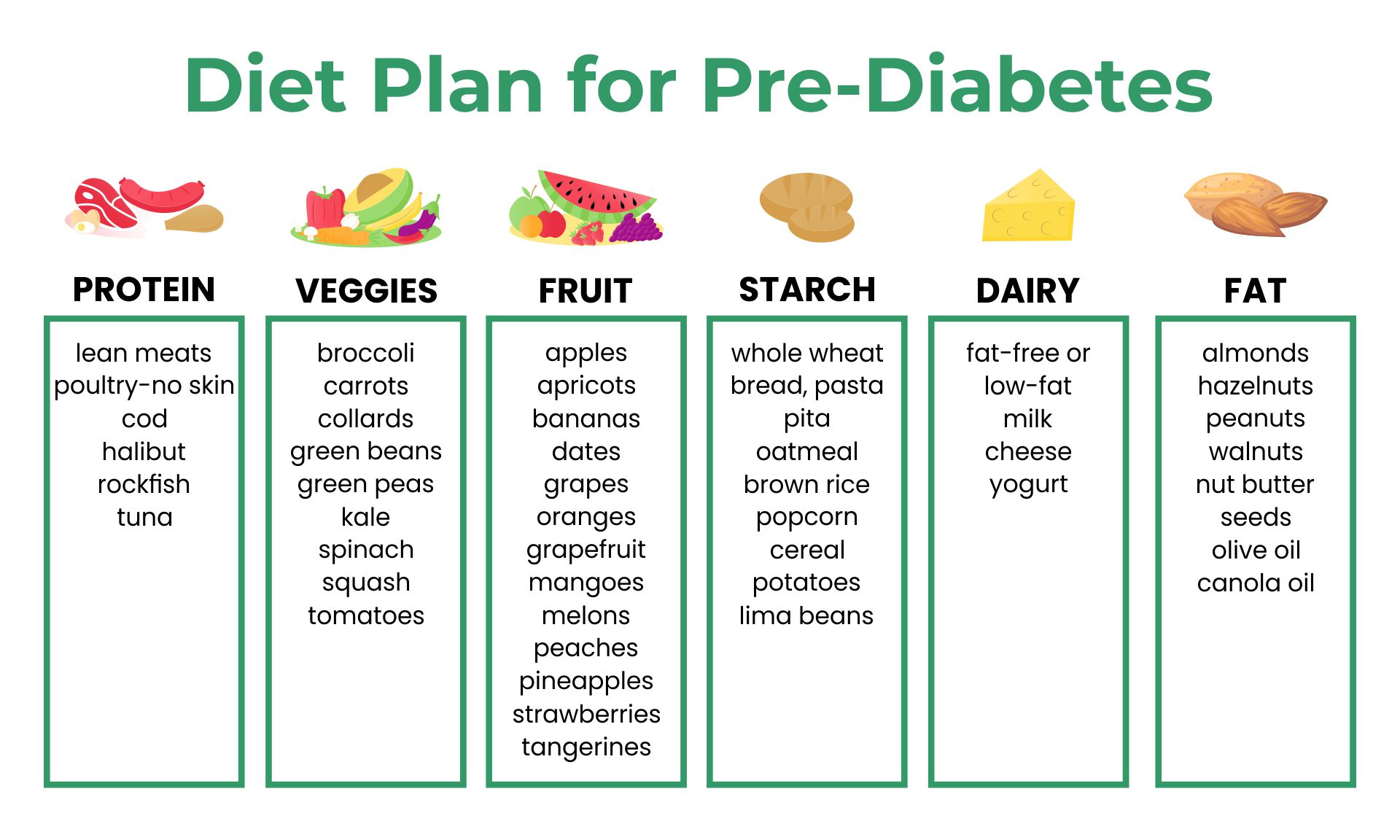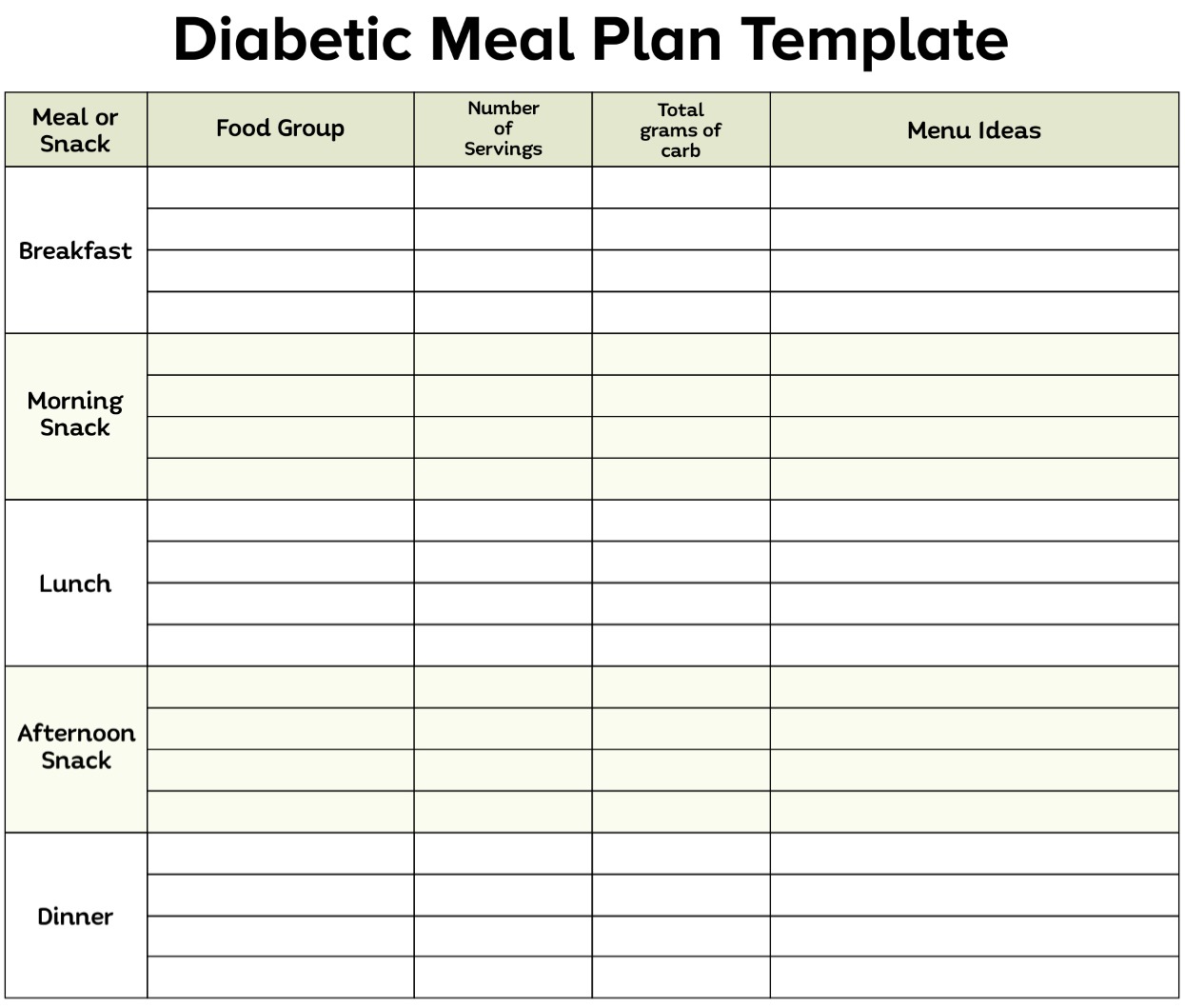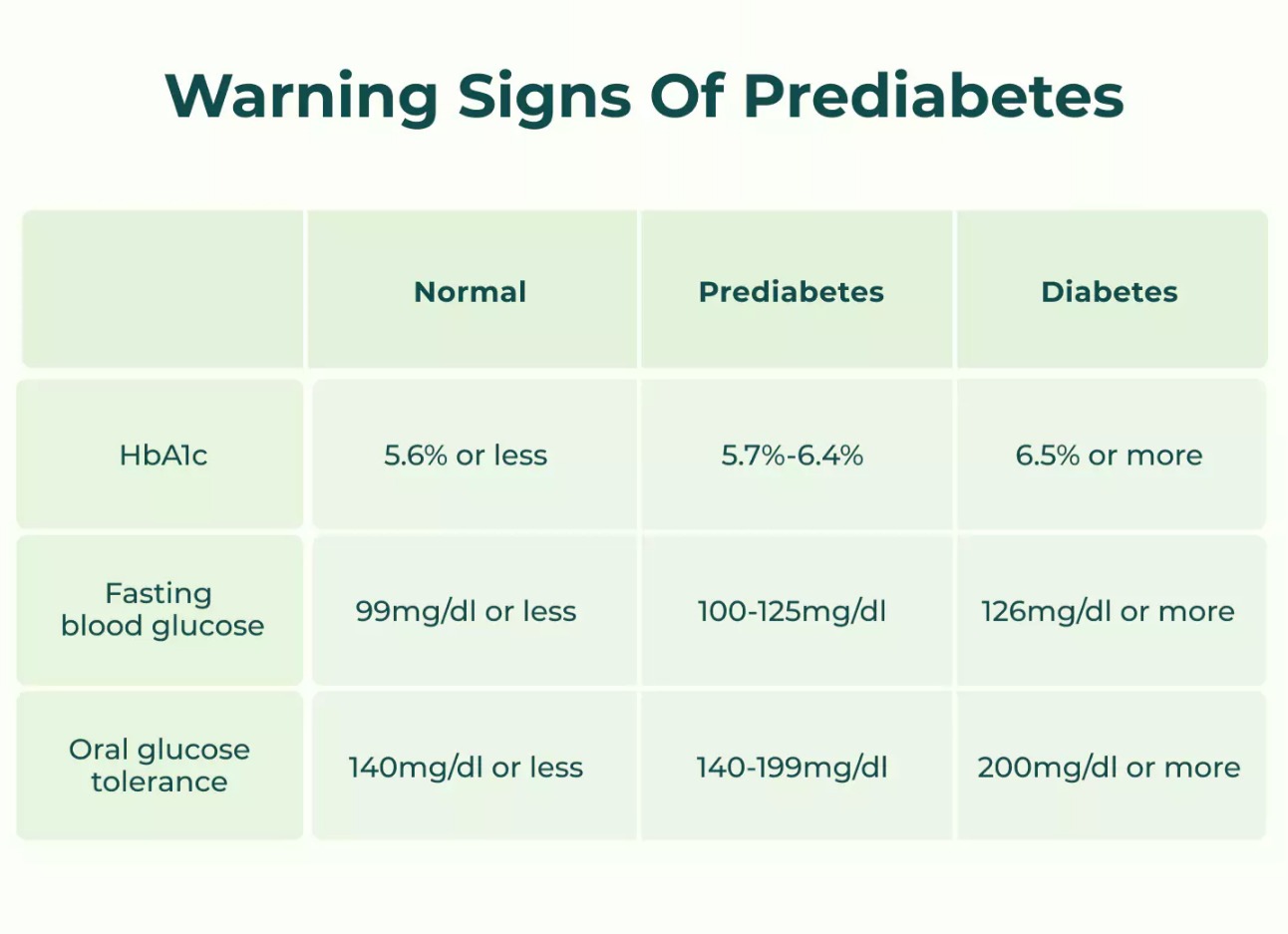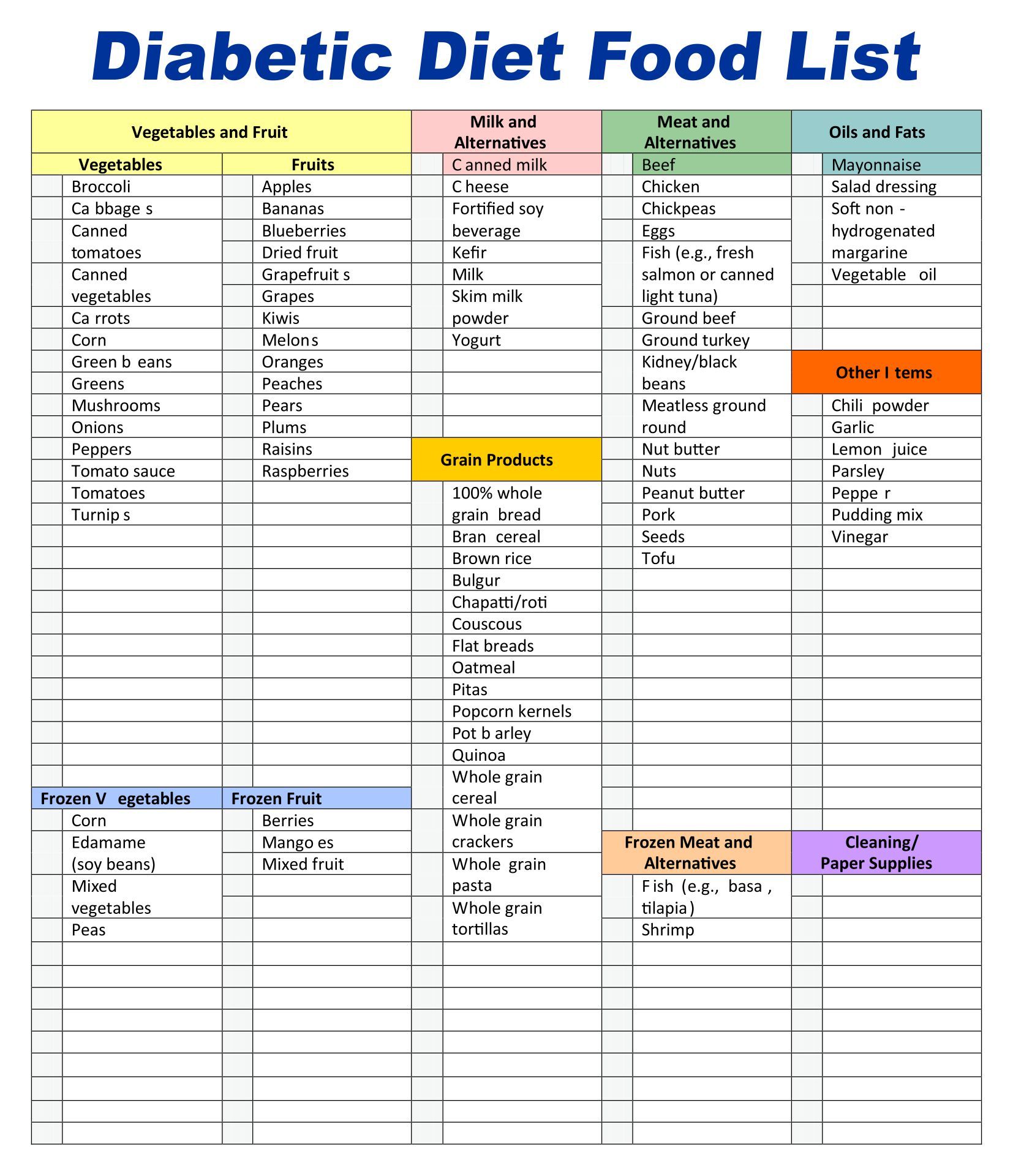 Printable Free Pre-Diabetic Meal Plan
Pre-diabetes is a condition in which an individual has high blood sugar levels, but is not high enough to be considered diabetic. The good news is that pre-diabetes can be reversed with a healthy diet and lifestyle changes. One way to manage pre-diabetes is by following a meal plan that promotes stable blood sugar levels. A printable free pre-diabetic meal plan can make it easier for individuals to create and stick to a healthy eating routine.
The printable free pre-diabetic meal plans available online provide guidance on the types of foods to eat, portion sizes, and recommended serving sizes per day. These plans typically include options for breakfast, lunch, dinner, and snacks throughout the day. They also take into account individual preferences such as vegetarian or gluten-free options.
In addition to providing structure and support for healthy eating habits, using a printable free pre-diabetic meal plan can help individuals understand how certain foods affect their blood sugar levels. By tracking meals and monitoring blood sugar levels regularly, people with pre-diabetes can better manage their condition and reduce the risk of developing type 2 diabetes in the future.