Halloween is a fun holiday for kids and adults alike. One of the best ways to get into the Halloween spirit is by playing Mad Libs. Mad Libs are a great way to get kids thinking creatively and having fun at the same time. These printable Halloween Mad Libs worksheets are the perfect way to get your kids into the Halloween spirit!
What Is The Halloween Mad Libs Grammar Test?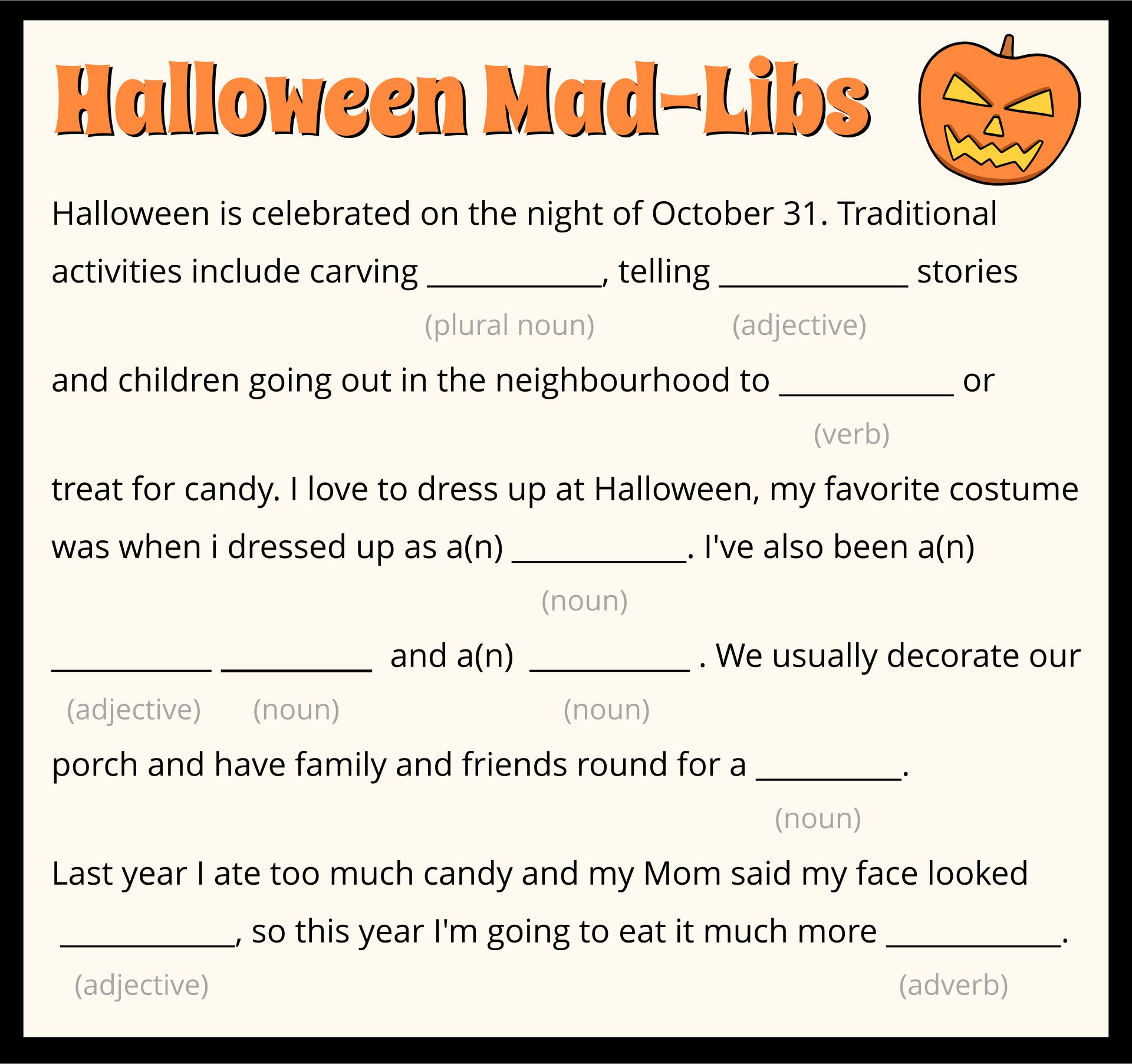 Halloween Mad Libs is a fun and easy way to teach grammar to your kids! This grammar test consists of a list of Halloween-themed words that your child must fill in the blanks with. If they get the answer correct, they get a point. The goal is to see who can get the most points by the end of the game!
This grammar test is a great way to review for upcoming Halloween festivities! It will help ensure that your child knows how to correctly use adjectives, verbs, and nouns in sentences. By playing this game, they will be better prepared to write their own Halloween stories or create costumes that are both creative and grammatically correct!
Is There A Mad Libs Printable For Halloween?
Halloween is a great time to bust out the Mad Libs and have some fun. But is there a Mad Libs printable for Halloween?
Turns out, there are quite a few Mad Libs printables for Halloween available online. Whether you want a spooky story, a silly poem, or just some good old-fashioned fun, there's a Mad Libs printable for you.
So what are you waiting for? Get your friends together and start filling in the blanks!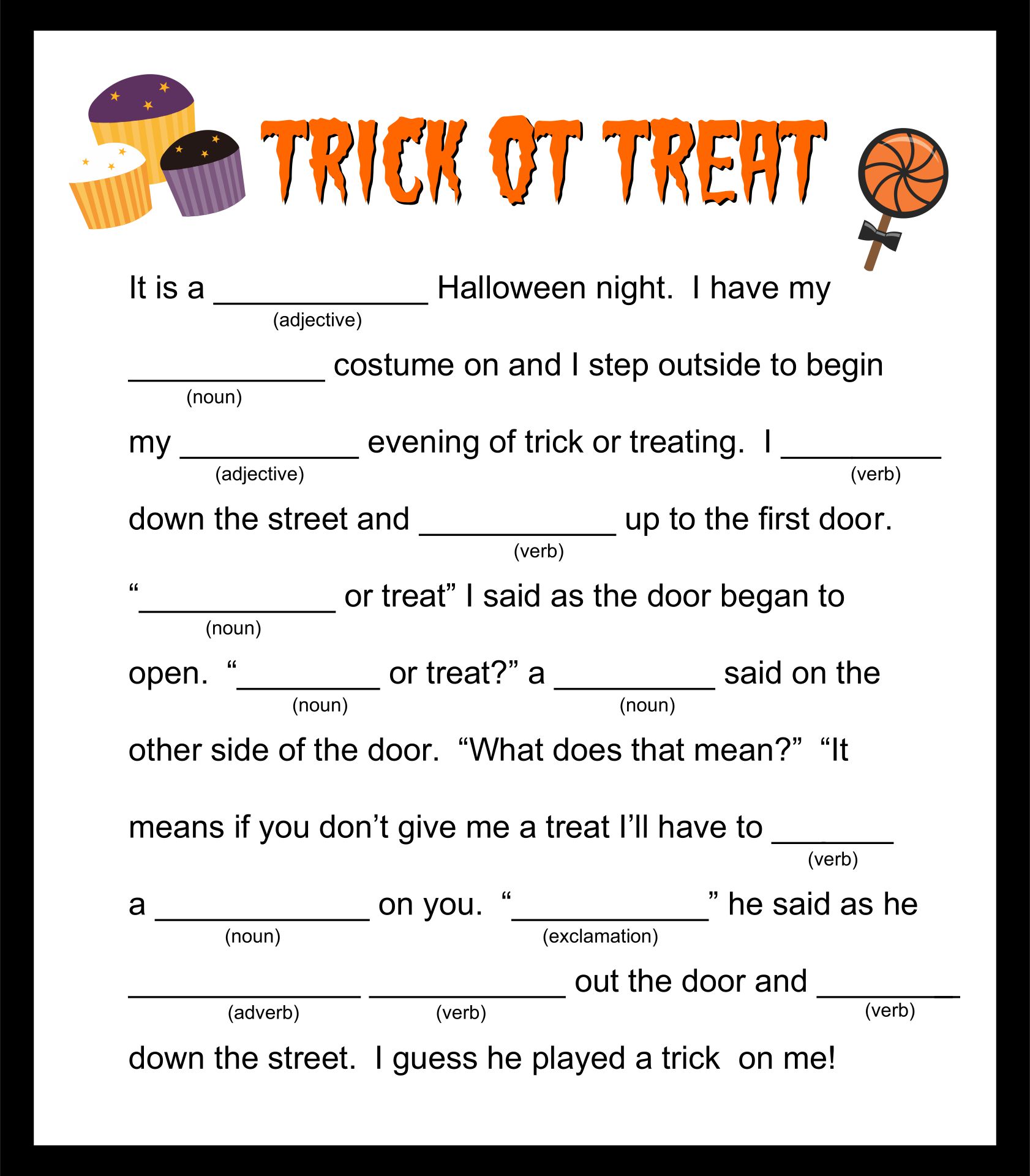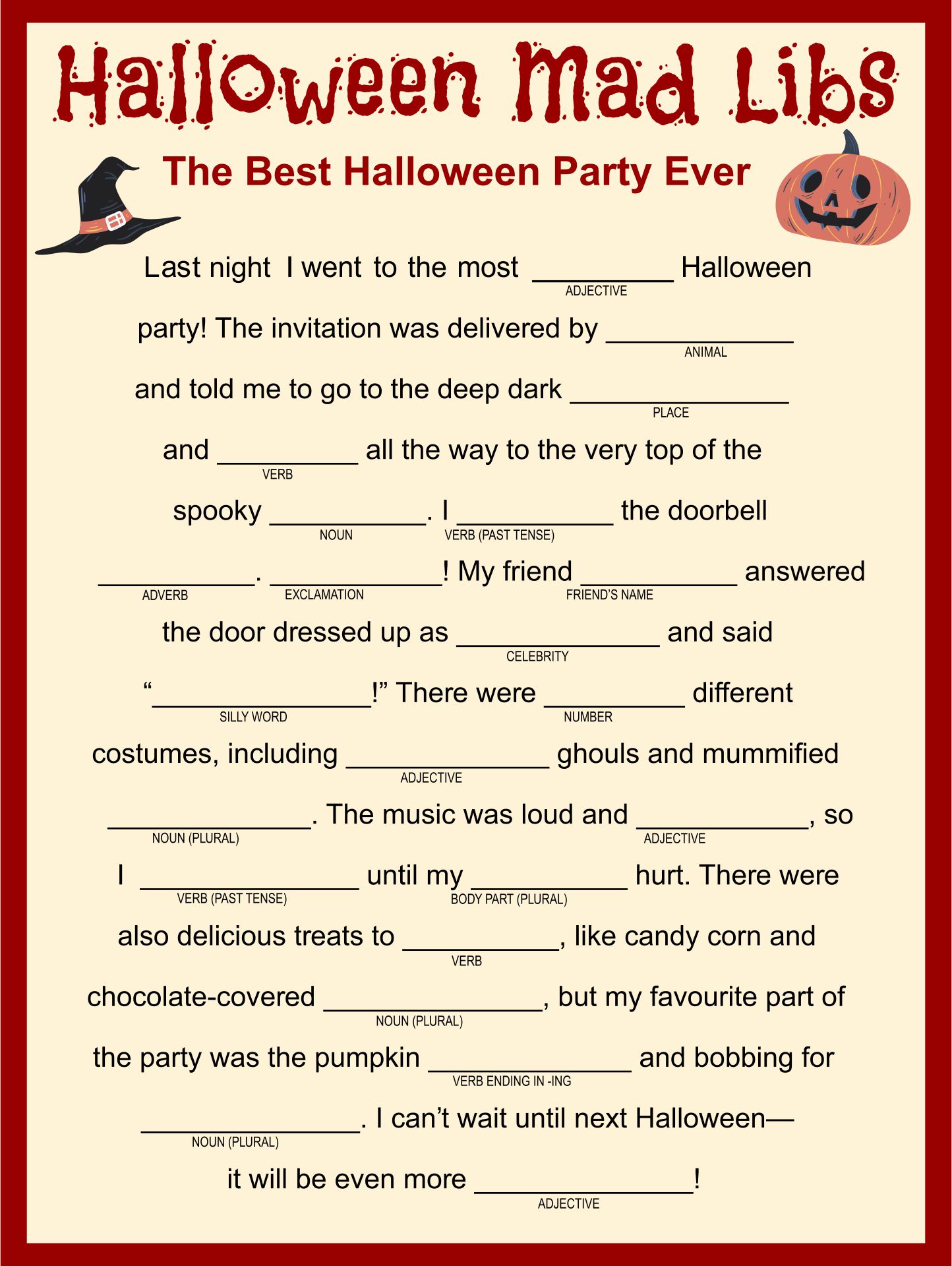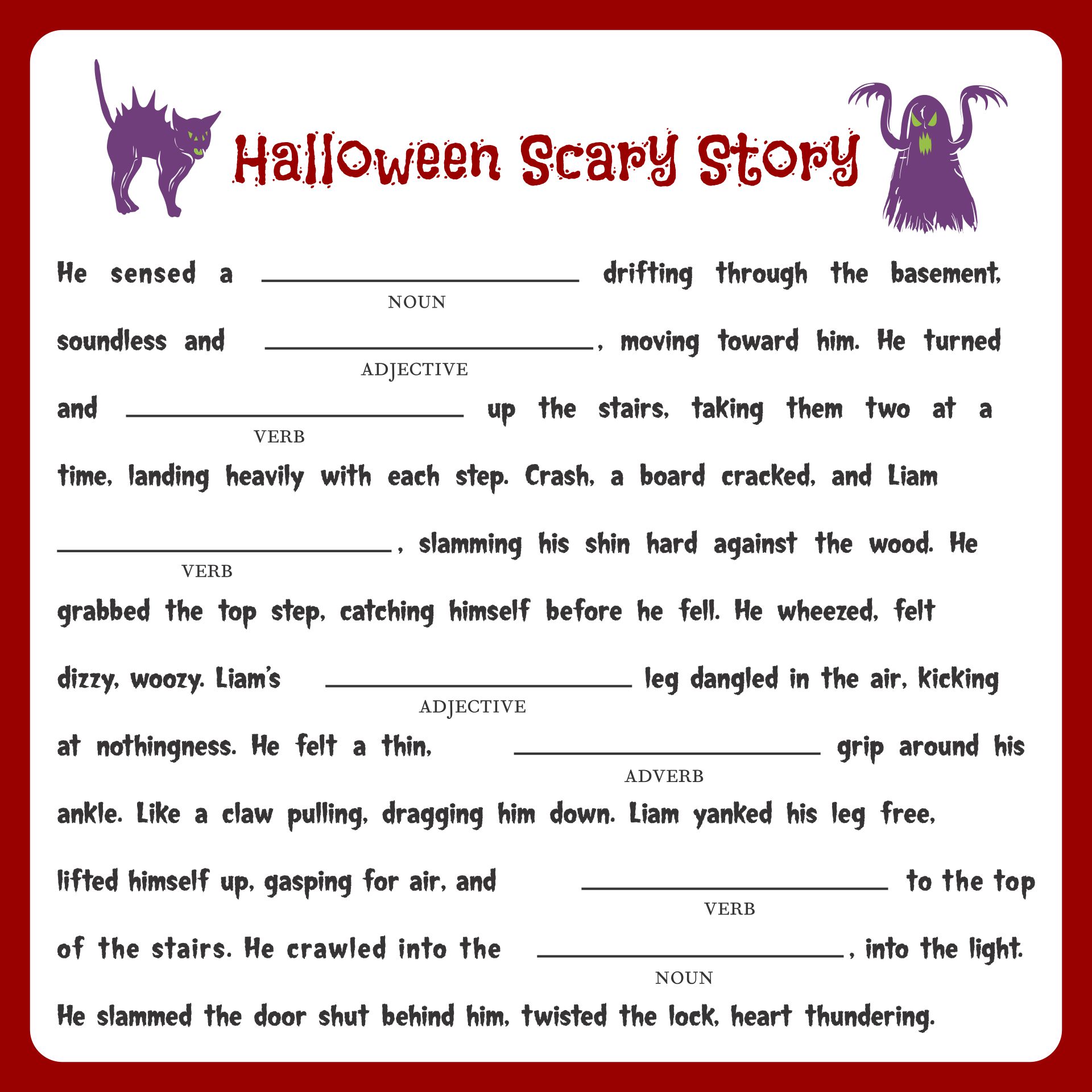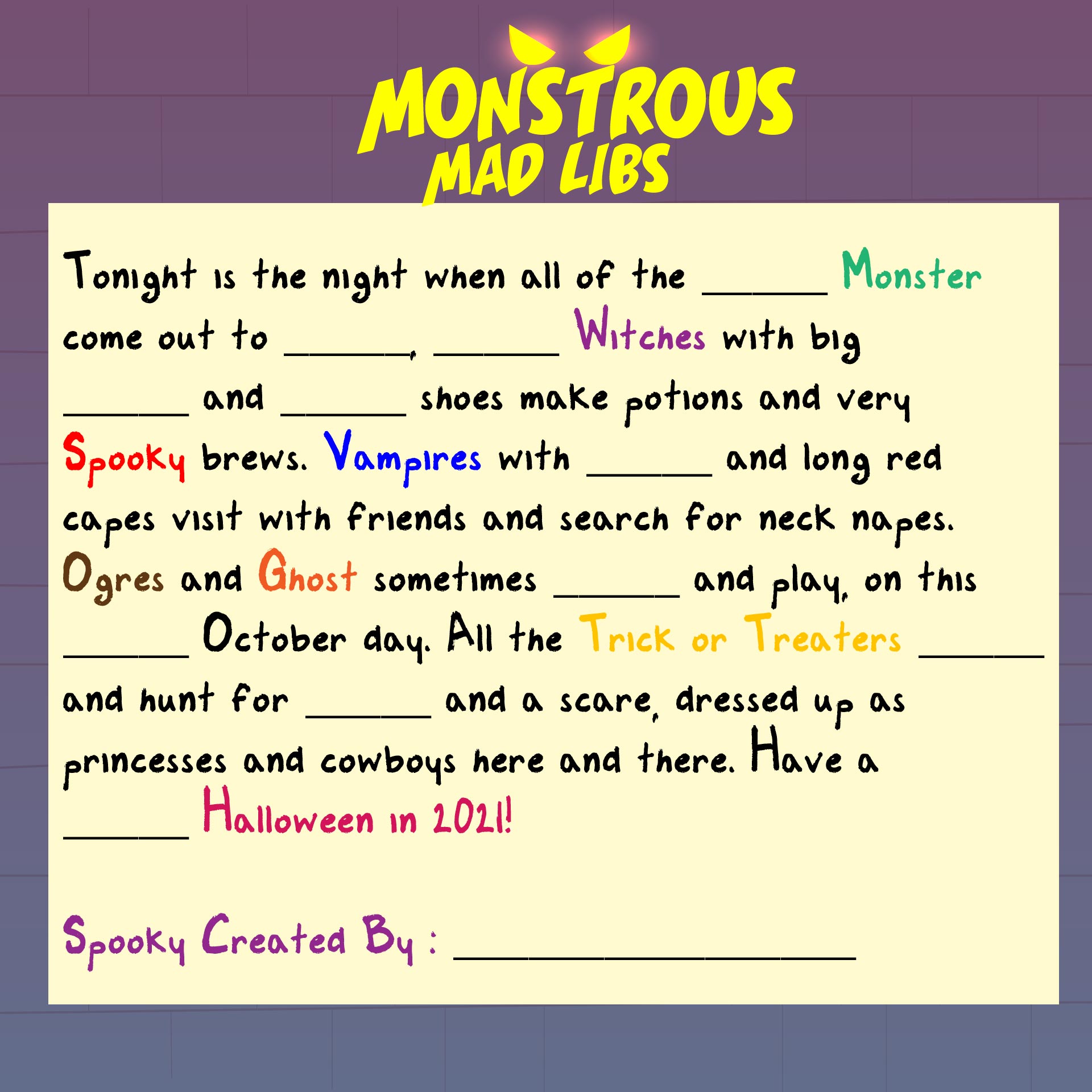 Printable Halloween Mad Libs Worksheets
Halloween is just around the corner, and what better way to get into the holiday spirit than with some Mad Libs! These printable Halloween Mad Libs worksheets are the perfect activity for kids of all ages.
Just print them out and hand them out to your little ghosts and goblins. They'll have a blast filling in the blanks with silly words and phrases. And when they're done, you can read aloud their silly stories for everyone to enjoy.
So go ahead and print out these Halloween Mad Libs worksheets today. They're sure to be a hit with your little ones!